Gold or silver sticker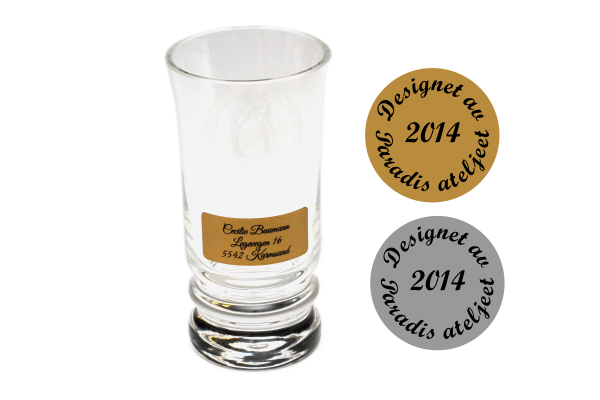 Labels with a golden or silver background in black print.
Use our design module or upload your own design from your favorite program.
Well suited for labeling of trophies, design products etc.
With optional size, quantity and shape.
Produced on a sheet of paper.
Select "New Design" to start a design from scratch, or pick one of our templates as a starting point.
MARKMASTER AS
org. number 979 555 458
Austbøvegen 15b
5542 Karmsund
Norway
+47 77 69 69 61
post@markmaster.com
© 2014 Markmaster
Post:
Legevegen 16
5542 Karmsund
Norway

Payment solutions